Organ-specific toxicity evaluation of stearamidopropyl dimethylamine (SAPDMA) surfactant using zebrafish embryos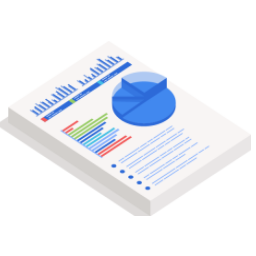 Veritabanı:
Science Direct
Doi
10.1016/j.scitotenv.2020.140450
Surfactants are widely used in the industry of detergents, household products, and cosmetics. SAPDMA is a cationic surfactant that is used mostly in cosmetics, conditioning agents and has recently gained attention as a corrosion inhibitor in the sea pipelines industry. In this regard, literature concerning the ecotoxicological classification of SAPDMA on aquatic animals is lacking. This study aims to evaluate the potential ecotoxicity of SAPDMA using the aquatic zebrafish embryo model. The potential toxic effects of SAPDMA were assessed by different assays. This includes (i) mortality/survival assay to assess the median lethal concentration (LC50); (ii) teratogenicity assay to assess the no observed effect concentration (NOEC); (iii) organ-specific toxicity assays including cardiotoxicity, neurotoxicity (using locomotion assay), hematopoietic toxicity (hemoglobin synthesis using o-dianisidine staining), hepatotoxicity (liver steatosis and yolk retention using Oil Red O (ORO) stain); (iv) cellular cytotoxicity (mitochondrial membrane potential) by measuring the accumulation of JC-1 dye into mitochondria. Exposure of embryos to SAPDMA caused mortality in a dose-dependent manner with a calculated LC50 of 2.3 mg/L. Thus, based on the LC50 value and according to the Fish and Wildlife Service (FWS) Acute Toxicity Rating Scale, SAPDMA is classified as "moderately toxic". The No Observed Effect Concentration (NOEC) concerning a set of parameters including scoliosis, changes in body length, yolk, and eye sizes was 0.1 mg/L. At the same NOEC concentration (0.1 mg/L), no organ-specific toxicity was detected in fish treated with SAPDMA, except hepatomegaly with no associated liver dysfunctions. However, higher SAPDMA concentrations (0.8 mg/L) have dramatic effects on zebrafish organ development (eye, heart, and liver development). Our data recommend a re-evaluation of the SAPDMA employment in the industry setting and its strictly monitoring by environmental and public health agencies.