COVID-19: the novel SARS-CoV-2 pandemic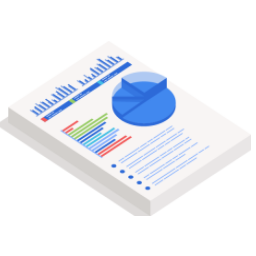 Veritabanı:
Directory of Open Access Journals (DOAJ)
Doi
10.17843/rpmesp.2020.372.5411
During the first weeks of 2020, cases of SARS-CoV-2 began to be reported outside of China, with a rapid increase in cases and deaths worldwide. SARS-CoV-2 is a positive single-stranded RNA virus, encased in a lipid bilayer derived from the host cell membrane and consists of four structural proteins (S, M, E and N), plus a haemagglutinin-sterase. The binding of the S protein to the ECA2 receptor allows the entry of the virus into the host cell and is a potential therapeutic target. 81% of patients develop mild symptoms, 14% have severe symptoms and 5% require intensive care management. Fever is the most frequent symptom, followed by cough and dyspnea. Most patients do not present leukocytosis, but they do present lymphopenia with sputum cultures that do not show other pathogens. In lung biopsies of severe patients, the most noticeable finding is diffuse alveolar damage. Radiologically, ground glass and alveolar patterns are observed; the lesions being predominantly basal, subpleural, and posterior, with a multifocal peripheral distribution, more affecting the right lower lobe. There is a marked inflammatory response, up to the cytokine storm, in which anti-inflammatory treatment with pulse therapy with methylprednisolone would be indicated. Although there are no large-scale studies regarding the use of chloroquine / hydroxychloroquine, due to the global situation, its use has been authorized for its anti-SARS-CoV-2 and anti-inflammatory effect, which can be potentiated with the use of azithromycin.