Should we expect neurological symptoms in the SARS-CoV-2 epidemic?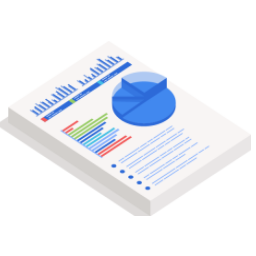 Veritabanı:
Directory of Open Access Journals (DOAJ)
Introduction: There is growing evidence that SARS-CoV-2 can gain access to the central nervous system (CNS). We revise the literature on coronavirus infection of the CNS associated with neurological diseases. Development: Neurological symptoms were rarely reported in the SARS-CoV and MERS-CoV epidemics, although isolated cases were described. There are also reports of cases of neurological symptoms associated with CoV-OC43 and CoV-229E infection. The presence of neurological lesions, especially demyelinating lesions in the mouse hepatitis virus model, may explain the mechanisms by which coronaviruses enter the CNS, particularly those related with the immune response. This may explain the presence of coronavirus in patients with multiple sclerosis. We review the specific characteristics of SARS-CoV-2 and address the question of whether the high number of cases may be associated with greater CNS involvement. Conclusion: Although neurological symptoms are not frequent in coronavirus epidemics, the high number of patients with SARS-CoV-2 infection may explain the presence of the virus in the CNS and increase the likelihood of early- or delayed-onset neurological symptoms. Follow-up of patients affected by the SARS-CoV-2 epidemic should include careful assessment of the CNS. Resumen: Introducción: Diversas evidencias sugieren que el SARS-CoV-2 puede penetrar en el sistema nervioso central (SNC). Los autores revisan los datos de la literatura sobre los hallazgos de coronavirus en el SNC asociado a enfermedades neurológicas. Desarrollo: En las distintas epidemias con SARS-CoV y MERS-CoV la presencia de cuadros neurológicos es baja, pero se describen cuadros aislados de pacientes. También existen casos asociados a OC43-CoV y 229E-CoV. La existencia de lesiones neurológicas, especialmente desmielinizantes en el modelo MHV-CoV pueden explicar mecanismos de penetración de los CoV en el SNC y especialmente aquellos relacionados con la respuesta inmune, que puede justificar la existencia de CoV en pacientes con esclerosis múltiple. Los autores revisan aspectos diferenciales de SARS-CoV-2 y se plantean si debido al alto número de infectados, el virus puede afectar de forma mayor al SNC. Conclusión: Aunque la presencia de síntomas neurológicos en las epidemias de CoV es baja, la mayor frecuencia de infectados por SARS-CoV-2 podría justificar el paso del virus y la posibilidad de clínica neurológica precoz o tardía con mayor incidencia. El seguimiento de los pacientes de la epidemia debe atender con cuidado a la evaluación del SNC.