Mechanical design of a single-axis monolithic accelerometer for advanced seismic attenuation systems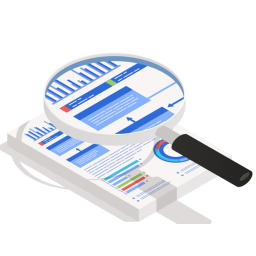 Veritabanı:
Science Direct
Doi
10.1016/j.nima.2005.10.117
The design and mechanics for a new very-low noise low frequency horizontal accelerometer is presented. The sensor has been designed to be integrated in an advanced seismic isolation system for interferometric gravitational wave detectors. The motion of a small monolithic folded-pendulum (FP) is monitored by a high resolution capacitance displacement sensor; a feedback force actuator keeps the mass at the equilibrium position. The feedback signal is proportional to the ground acceleration in the frequency range 0–150 Hz. The very high mechanical quality factor, Q≃3000 at a resonant frequency of 0.5 Hz, reduces the Brownian motion of the proof mass of the accelerometer below the resolution of the displacement sensor. This scheme enables the accelerometer to detect the inertial displacement of a platform with a root-mean-square noise less than 1 nm, integrated over the frequency band from 0.01 to 150 Hz. The FP geometry, combined with the monolithic design, allows the accelerometer to be extremely directional. A vertical–horizontal coupling ranging better than 10-3 has been achieved. A detailed account of the design and construction of the accelerometer is reported here. The instrument is fully ultra-high vacuum compatible and has been tested and approved for integration in seismic attenuation system of japanese TAMA 300 gravitational wave detector. The monolithic design also makes the accelerometer suitable for cryogenic operation.