Insertion of prpoD_rpoS fragment enhances expression of recombinant protein by dps auto-inducible promoter in Escherichia coli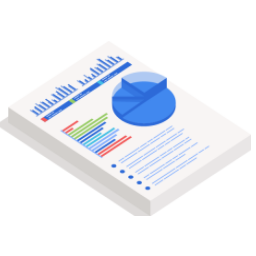 Veritabanı:
Springer Link
Doi
10.1007/s11033-021-06562-z
Nowadays, recombinant therapeutic proteins have been widely produced and consumed. For the safety and effectiveness of the protein production, an auto-inducible expression vector is required to replace inducer interference, which is uneconomic and could be harmful. In this research, an auto-inducible expression plasmid, pCAD2_sod (a pBR322 derivate plasmid), which was under dps (RpoS-dependent gene) promoter control, was modified to provide RpoS at earlier phase. Hence, accumulates more target protein and resulting a new plasmid, pCAD2+_sod. pCAD2_sod had been constructed to automatically induces the expression of recombinant superoxide dismutase (SOD) from Staphylococcus equorum (rMnSODSeq) in the stationary growth phase of Escherichia coli. This work aimed to obtain pCAD2+_sod and determine the expression level of rMnSODSeq on mRNA and protein level. A synthetic rpoS coding region under rpoD promoter control (prpoD_rpoS) was inserted to pCAD2_sod and generated pCAD2+_sod. The rMnSODSeq (24.3 kDa) produced from pCAD2+_sod was ~ 1.5 fold higher at 37 °C and more intense at 43 °C compared to that from pCAD2_sod, likewise shifted to earlier phase (after 1 h of incubation), as shown in the SDS-PAGE. The dismutase activity was also retained after zymography assay. The mRNA level from pCAD2+_sod was determined by qPCR and gave quantification cycle (Cq) values of cDNA lowest among others. It made the relative quantification (RQ) of the mRNA expression towards rho reference gene were high. The prpoD_rpoS insertion shifts and increases the rMnSODSeq production from stationary to exponential phase. The pCAD2+_sod plasmid is potential for further recombinant protein productions.