Design, Fabrication, and Testing of a Monolithically Integrated Tri-Axis High-Shock Accelerometer in Single (111)-Silicon Wafer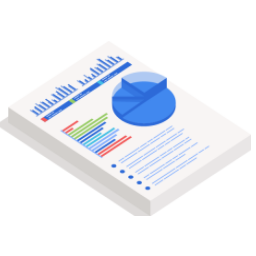 Veritabanı:
Directory of Open Access Journals (DOAJ)
In this paper, a monolithic tri-axis piezoresistive high-shock accelerometer has been proposed that has been single-sided fabricated in a single (111)-silicon wafer. A single-cantilever structure and two dual-cantilever structures are designed and micromachined in one (111)-silicon chip to detect Z-axis and X-/Y-axis high-shock accelerations, respectively. Unlike the previous tri-axis sensors where the X-/Y-axis structure was different from the Z-axis one, the herein used similar cantilever sensing structures for tri-axis sensing facilitates design of uniform performance among the three elements for different sensing axes and simplifies micro-fabrication for the multi-axis sensing structure. Attributed to the tri-axis sensors formed by using the single-wafer single-sided fabrication process, the sensor is mechanically robust enough to endure the harsh high-g shocking environment and can be compatibly batch-fabricated in standard semiconductor foundries. After the single-sided process to form the sensor, the untouched chip backside facilitates simple and reliable die-bond packaging. The high-shock testing results of the fabricated sensor show linear sensing outputs along X-/Y-axis and Z-axis, with the sensitivities (under DC 5 V supply) as about 0.80–0.88 μV/g and 1.36 μV/g, respectively. Being advantageous in single-chip compact integration of the tri-axis accelerometers, the proposed monolithic tri-axis sensors are promising to be embedded into detection micro-systems for high-shock measurement applications.