A monolithic silicon multi-sensor for measuring three-axis acceleration, pressure and temperature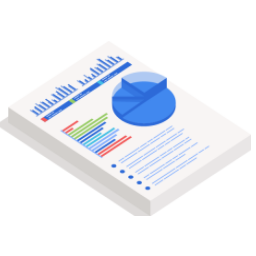 Veritabanı:
Springer Link
Doi
10.1007/s12206-008-0105-6
A monolithic multi-sensor for small unmanned aerial vehicles is presented in the paper; it consists of a three-axis piezoresistive accelerometer, a piezoresistive absolute pressure sensor and a silicon thermistor temperature sensor. The accelerometer is designed with four silicon beams supporting the seismic mass and appropriate piezoresistors arrangement to detect three-axis acceleration and greatly reduce cross-axis sensitivities. For minimizing the effect of stress on the temperature sensor, the thermistor is designed along [100] and [010] crystal orientation. The multi-sensor is fabricated on SOI wafers by using MEMS bulk-micromachining technology. Some effective micromachining steps are applied in the fabrication. The two-step wet anisotropic etching process on the backside of the wafers can form the whole backside shape of the multi-sensor. The metal electrode sputtered on the Pyrex glass can avoid sticking between the Pyrex glass and the seismic mass in the process of anodic bonding. The die size of the multi-sensor is 4×6×0.9mm3. The measured results show that the multi-sensor is appropriate for its application field.